Light Diesel Oil
Product Code : LDO
Brand Name : Marine
Light Diesel Oil

X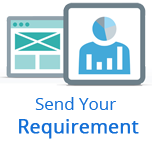 Light Diesel Oil LDO is a blend of distillate fuel with a small proportion of residual oil. It is formulated keeping the need of agriculture sector in mind. It is primarily recommended for diesel engines, generally stationary type, operating below 750 rpm. It is also used as a fuel in furnaces and boilers. LDO is used mainly in the following applications:
1. Agriculture pump sets with low rpm.
2. Generating sets
3. Furnaces and boilers which require low sulphur fuel oil.
As it is placed between the middle distillate and the residual fuel, some of the properties like pour point, kinematic viscosity, sulphur percentage and carbon content are less than residual fuel but more than HSD. It conforms to IS:1460-2000, LDO grade specifications